Lindsay Griffiths is the International Lawyers Network's Executive Director. In this capacity, Ms. Griffiths is responsible for the oversight and management of day-to-day operations of the International Lawyers Network (ILN). She develops strategies and implementation plans to achieve the ILN's goals, and handles recruitment, member retention, and a high level of service to members. She is engaged in the legal industry to stay on top of trends, both in law firms and law firm networks.
In her role as Executive Director, she develops and facilitates relationships among ILN member firm lawyers at 90+ law firms in 67 countries, and seeks opportunities for member firms to build business and relationships, while ensuring member participation in Network events and initiatives. These initiatives include facilitating referrals, the management and execution of the marketing and business development strategy for the Network, which encompasses all communications, push-down efforts, and marketing partnerships, providing support and guidance to the chairs and group leaders for the ILN's thirteen practice and industry specialty groups, the ILN's women's initiative, the ILN's mentorship program, the management and execution of all ILN conferences, and more.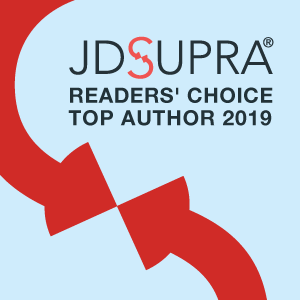 During her previous tenure as Director of Global Relationship Management, the ILN has been shortlisted as a Global Law Firm Network of the Year by The Lawyer for 2016 and 2017, and included as a Chambers & Partners Leading Law Firm Network since 2011. She was awarded "Thought Leader of the Year" by the Legal Marketing Association's New York chapter in 2014 for her substantive contributions to the industry, and was recently included in Clio's list for "34 People in Legal You Should Follow on Twitter." She was also chosen for the American Bar Association Journal's inaugural Web 100's Best Law Blogs, where judge Ivy Grey said "This blog is outstanding, thoughtful and useful." Ms. Griffiths was recently chosen for as a Top Author by JD Supra in their 2019 Readers' Choice Awards, for the level of engagement and visibility she attained with readers on the topic of marketing & business development. She has been the author of Zen & the Art of Legal Networking since February of 2009.